Although current models of Foscam can do the configuration quickly through P2P. In some cases it is necessary to make the camera settings using public IP or DDNS.
We will also give you details to set up your camera using a P2P application and not have to open ports on your Router.
DDNS address
DDNS address is a service offers the manufacturer to not have to access through the public IP. This service is responsible for accessing using DDNS, point or access the public IP, although it has varied.
The settings with the guidance of our camera Foscam DDNS or Foscam IP public address will allow a more complex system for your configuration. But a more universal system in the integration of our camera.
If your ISP provided you a static public IP, you can use it without much problem. If instead you have a dynamic IP is better to use the DDNS service. Already this public IP address may vary without prior notice in the case that is dynamic.
If you opt to use the public IP address note may vary according to each operator's Internet from a few days or for not much more than 1-2 weeks. It will also vary this public IP address when you turn off or turn on the Router.
Foscam IP with free DDNS cameras
Although using the DDNS address will decline with cameras P2P, most manufacturers including Foscam, offers one-way free DDNS at the time we wrote this document.
As a user, you can choose to access your camera using P2P, DDNS, or even both at the same time.
Note to access the camera using P2P will need access through an application which will be almost certainly different from the DDNS application.
Disable or enable the Foscam DDNS service
Default Foscam cameras access using DDNS service remains disabled. You must select this check box to use the DDNS address of the manufacturer as you can see in this picture
You must also manually open a port on your Router to see the camera remotely independently that you access with the public IP or DDNS. In the following document you have in greater detail how to open a port in your Rotuer and make the DDNS Setup.
P2P DDNS
P2P, models only require our Router UPNP setting enabled.
Through this system the camera connects via a P2P server in a transparent way for the user. You must not do no special configuration to configure your camera using P2P on the Router.
Thus you can connect via the APP or a web browser.
If our Router or our operator does not activate the UPnP function for example need to access cameras remotely by using an IP address because we need to integrate them into a recorder, a remote computer Foscam or from any software for your computer or mobile using one-way IP may be an option.
Foscam forces not only make the configuration via P2P.
Benefits
When using this form of access it will allow us to face several advantages to configure the camera using P2P.
Easily integrate our camera into an APP other than provided by the manufacturer. Some applications from other developers such as IP CAM VIEWER,… offer different functions which include the APP's manufacturers. If we have configured cameras configured with IP CAM VIEWER using an IP address and want to add more cameras, it may be easier to do it using DDNS. So we can see all cameras at once with the same APP.
Routers or Internet providers do not allow P2P configuration. Andsome older models of Router may not allow to activate the P2P configuration. Also some operators with 4G (To check 4G meaning, see abbreviationfinder.org) can have problems accessing P2P. We can check if using the IP address or DDNS can be accessed remotely.
Need to use an NVR is not compatible P2P. Independent Chambers whether or not ONVIF, we may need to configure IP cameras in a recorder via the IP address. Some NVR do not have compatibility with P2P configuration.
We want to integrate several camera manufacturers P2P software is compatible with all models. If you need to configure one or more cameras on a computer with a burning software other than that the manufacturer provides. It may be easier to do it using the IP address or DDNS than with the camera address P2P.
If you need more information to configure your IP camera you can consult the Foscam website
Enable P2P functions
As you said previously the P2P system is a video transmission system through a manufacturer P2P server.
If you don't want using this system or want to have control over the data transmitted the camera via the Internet, you can deactivate this function manually.
Thus camera will not communicate with the P2P server to send images.
P2P settings
If instead you prefer to use your camera only P2P settings you must follow the manufacturer's instructions to be able to see the images.
The Setup process is usually very simple and basically consists of:
Connect the camera initially wired to the same Router this mobile with the application installed
Search for cameras or enter the UID code camera
This way you could set up cameras in the APP and you can see them both local and remote.
In this document have a sample configuration for the Wanscam manufacturer and its APP e-view7
Security IP cameras
Security IP cameras are based on an access password. Default IP cameras include a password as admin or 123456. But it is highly recommended to use a more secure password for your privacy.
Just use a password to access your email account, facebook, or your banking online, you must use a password safe enough to access your camera.
P2P or IP
Both cameras security system is based on a password to access an account. A DDNS or P2P address is associated with a user-defined password.
It is important for your privacy that you use passwords enough both using DDNS or P2P to prevent other unauthorized people to see your pictures and videos.
Gallery
XX52AGettingStarted
Source: kbase.x10.com
How to connect to a DVR using an Android Phone
Source: www.doovi.com
P2P-BLOW
Source: play.google.com
Webcam Config
Source: www.letstalkchestercounty.org
uTorrent Optimization Guide – Best Performance Settings
Source: news.softpedia.com
How to use icloud goolink.org p2p service for NVR …
Source: www.hkvstar.com
Set up AOMG IP camera for external monitoring
Source: programatealgo.blogspot.com
SunEyes T Series User Manual
Source: fr.slideshare.net
Download free software Ip Camera Search Tool
Source: nzmanager.weebly.com
network Camera Command Center Download
Source: www.softpedia.com
POE Switch IP Camera 802.at POE switch 802.3at Power over …
Source: www.veracityglobal.com
How to Set up Record with UC Software
Source: www.youtube.com
How to enable Hikvision Hik-Connect directly on a NVR or …
Source: www.youtube.com
D73W WiFi 960P Network P2P CCTV 1.3MP PTZ IP Camera …
Source: www.banggood.com
Lumira IPCam APK Download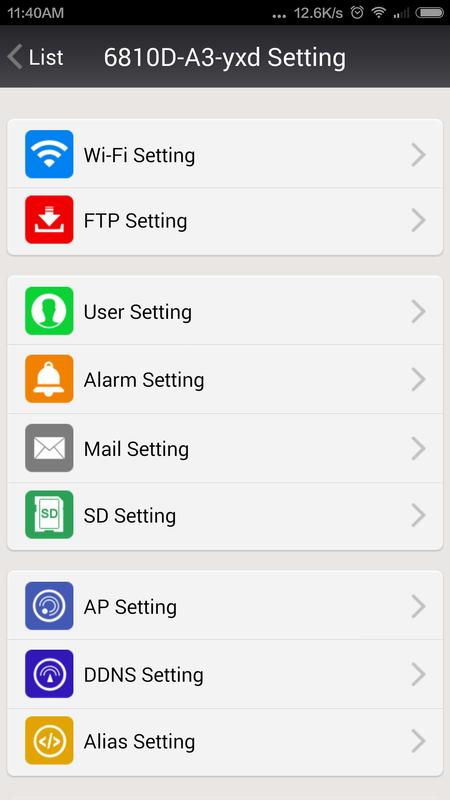 Source: apkpure.com
Sannce Cam
Source: play.google.com
How to set up the Surveillance Station of QNAP NAS?
Source: www.qnap.com
New and Improved Config Tool And Simple EL Camera Setup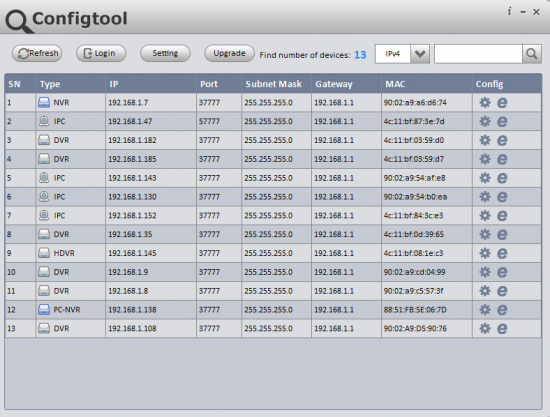 Source: www.securitycameraking.com
SyncroIP Camera Recording to PC / NAS Tutorial using …
Source: www.youtube.com
Amcrest IP2M-841B – IP Config software.
Source: eunoiareviews.wordpress.com